Since spring is now here and everyone is getting ready to ride, I thought I would post my Oil Change instructions.
The first things we will want to get before we start the oil change is to get 3 quarts of oil (BRP XPS), a oil filter (K&N KN-152), metric socket set, some paper towels and a funnel.
Next you will want to locate the Oil Drain Plug located under the right side of the ATV.
A 17mm Socket will work with this plug.
Once the plug is off and the oil is draining, make sure to check the magnet located inside the plug.
Notice if there is black stuff on it, and clean it off.
Once the plug is clean, and all the oil has drained, replace the plug.
Next you will need to take the right side cover off in order to get to the oil filter.
There are three screws holding the cover in place.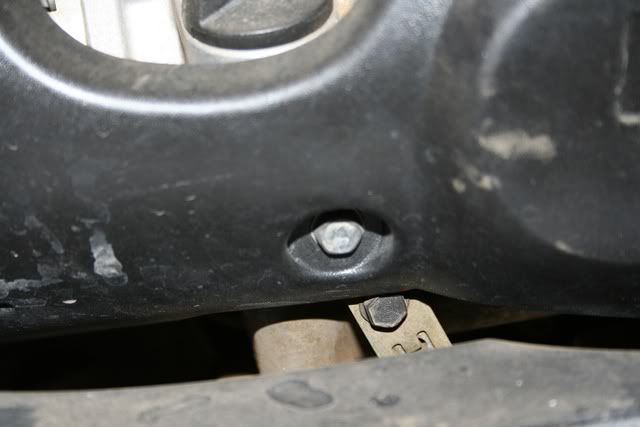 Next, place some paper towels bunched up under the oil filter cover, when you loosen the screws that hold the cover in place, some oil will come out.
Once the filter is removed, clean the inside of the filter housing and install the new filter.
Replace the cover, making sure to check the rubber gasket. If the gasket looks bad, get a new one from the dealer. They recommend replacing it during each oil change, but the gasket seems to last a while. I am on my 5th oil change with no problems.
Remove the oil check stick and add the 3 quarts of oil. The Outlander 400 uses more oil than the 500/650/800 (2 quarts) because the oil is also used for the transmission. The other models have their own separate transmission oil.
Make sure to notice if the oil level is right between the 2 hash marks on the stick. You may need to add a little bit more than the 3 quarts to do this.
Make sure everything is tight and start the engine. Check for leaks around the oil filter cover and drain plug. Replace the engine cover and your done.