Ok, we just couldn't stand it any more. With the temperature at 55+ degrees it was time to ride!
We loaded up and headed down to Big Foote Bar. Man, it was really dry and dusty, especially for February.
Here we are unloading and gearing up: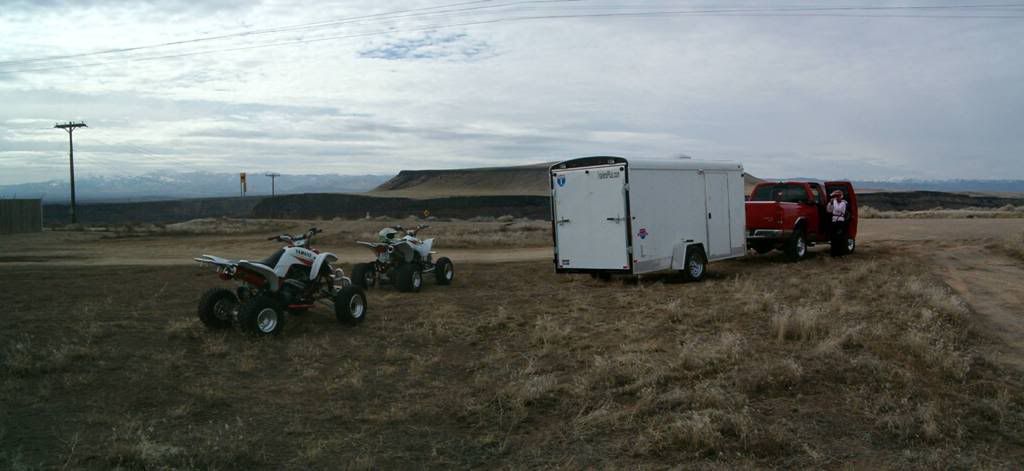 We do the counter clockwise loop so that we can use gravity to help us down the really rocky stuff. Here are three shots of Kathy working her Raptor through the rocks: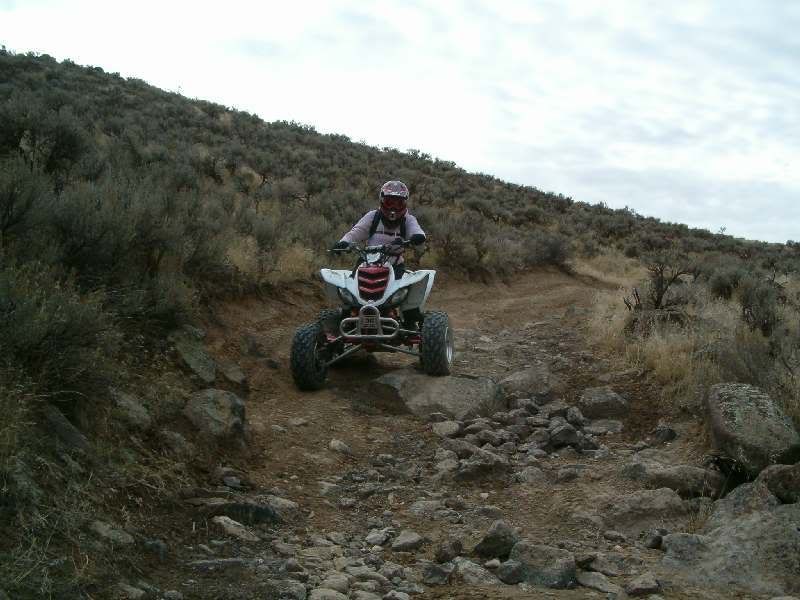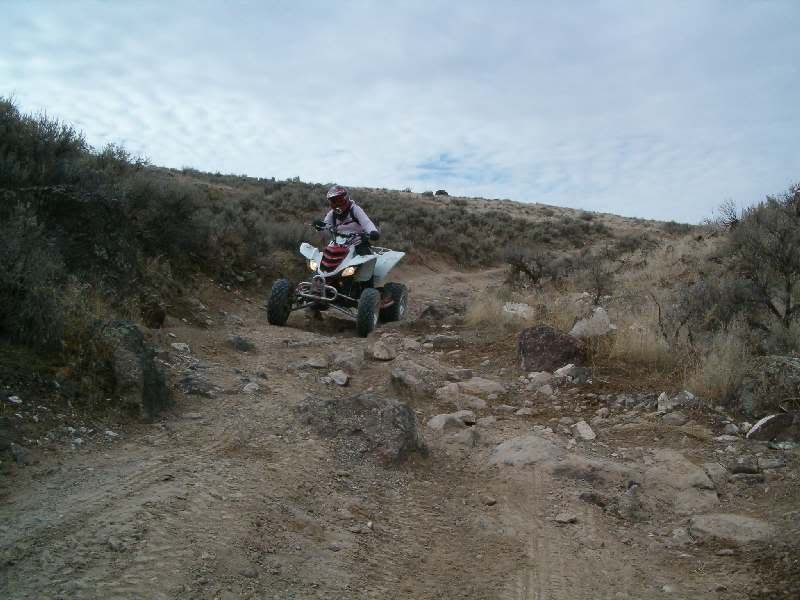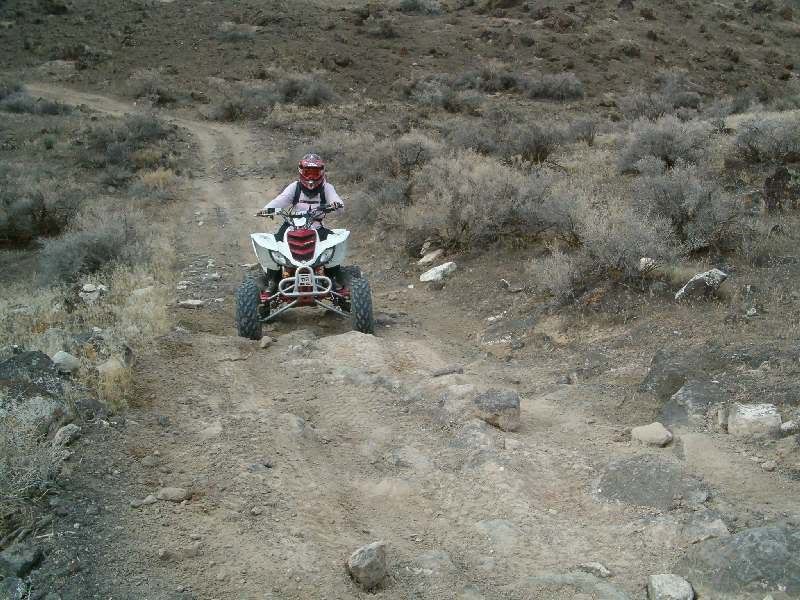 I get to the Snake River first (Kathy is still lost in the rocks).
Kathy catches back up so we head over to the play area across the river from Castle Butte. If you look closely, you can see her in the right side of this photo:
Playing in the sand and dirt!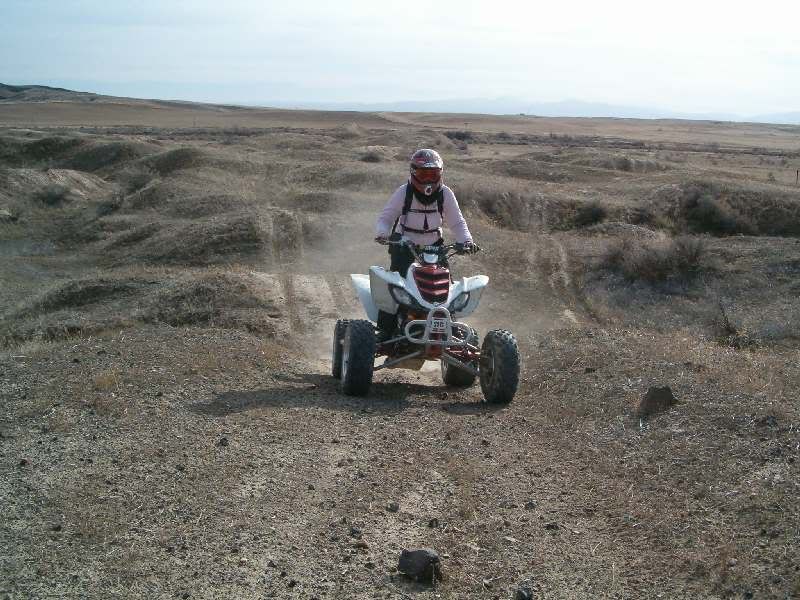 Time to head back, so it's up the hill and back out on the flat: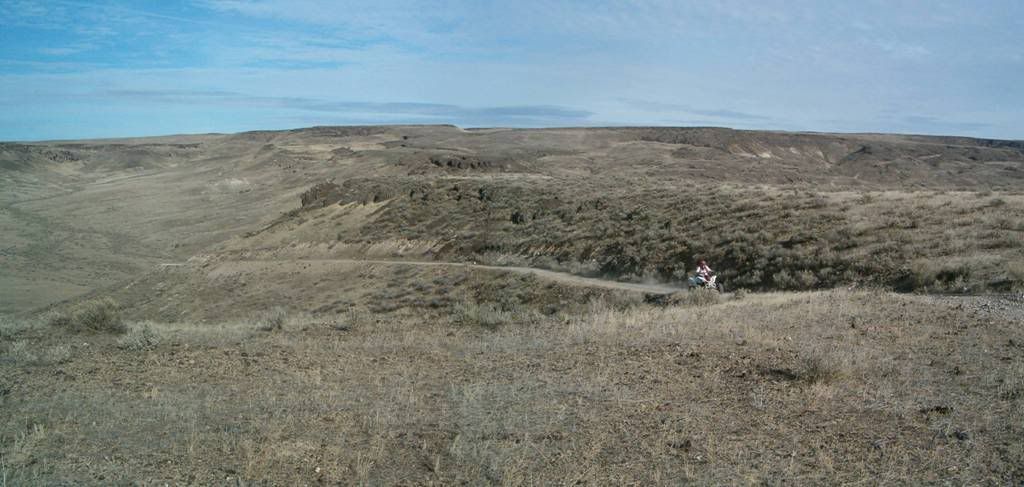 The dust was about 1 to 2 inches thick. Just right for hitting speeds of between 50 - 55 mph. Nice...