Today we got up early, loaded up the sport quads, and headed up to Crouch for a ride up to the Packer John Fire Lookout. We normally unload down on Highway 55, a couple of miles north of the Banks turnoff and head up the mountain, but today we decided to unload on the Scriver Creek Road, north of Crouch, and head up from there.
We follow the West Fork of Scriver Creek until we pop out on top. Here comes Kathy through the trees: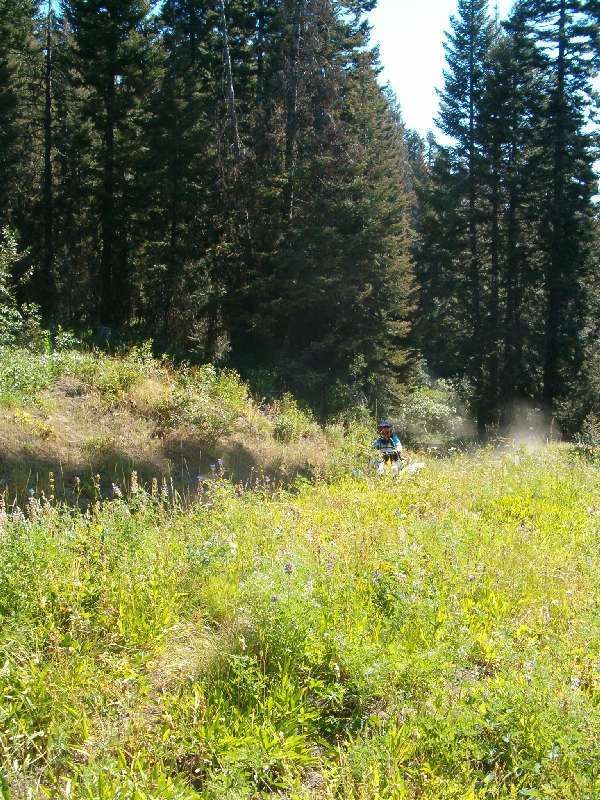 We stop for a break in a nice meadow of flowers:
Then we head over to the ridge above Smiths Ferry on Highway 55: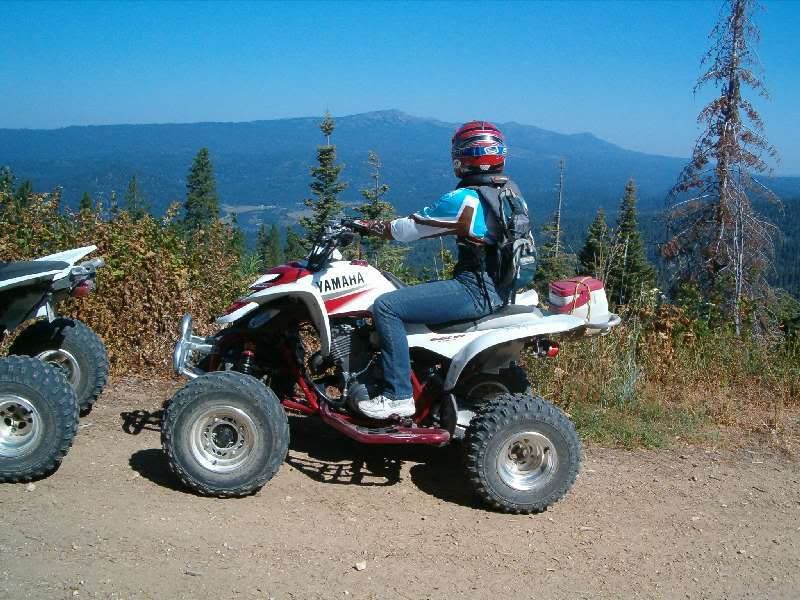 We turn south and make our way up to the lookout. First a look north towards Smiths Ferry and West Mountain:

Looking due west towards High Valley, West of Highway 55:

Looking East towards Crouch and Garden Valley:

Then South towards Howell Creek (the way we usually come up from the highway):
After a nice lunch at the old lookout, we work our way down Warm Springs Creek right into the heart of the Terrace Lakes Resort. Fore.....
Overall, we did just under 35 miles. Here is a GPS track of our ride: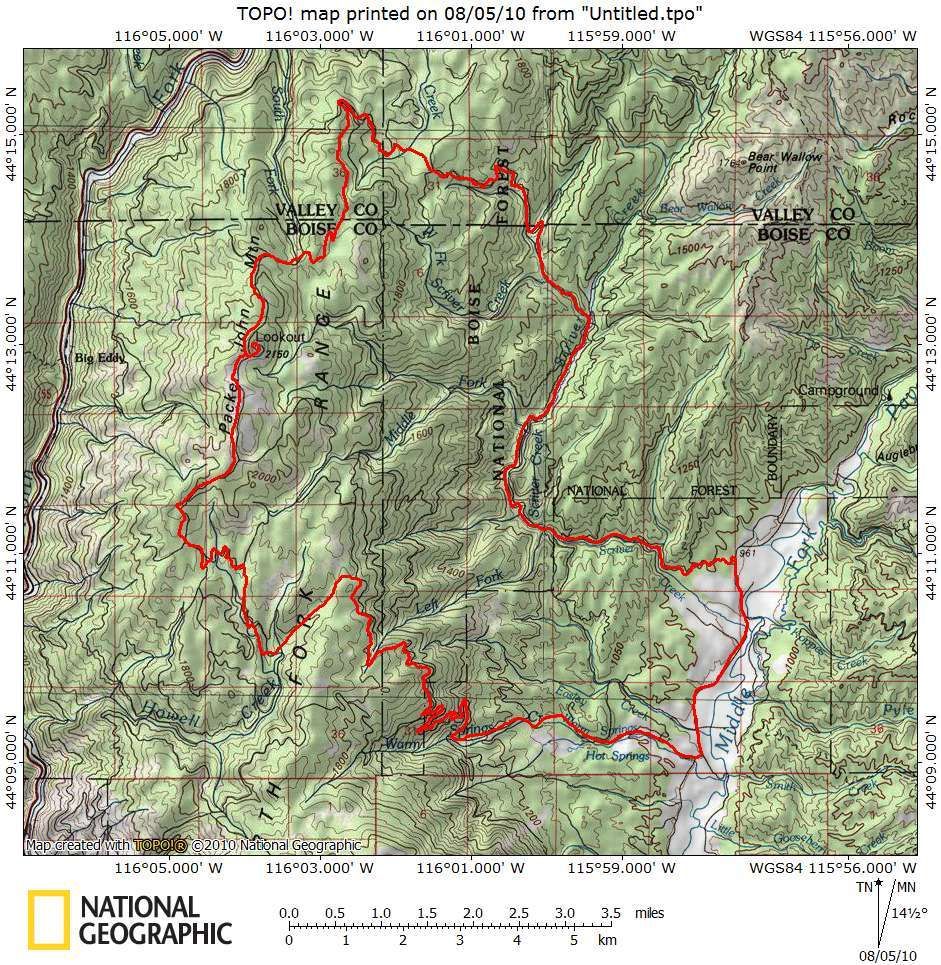 When we got back to the house it was 97 degrees! Man, lets go back to the hills!