Today, I did a solo run around Shares Snout, which is north of Hemingway Butte and south of Jump Creek. I also did a little geocaching as well. It's good exercise and if anything is going to kill me, it's falling of some rock cliff trying to get to a damn geocache!
First up, I'll start with a shot from Shares Snout of my YFZ and the valley below: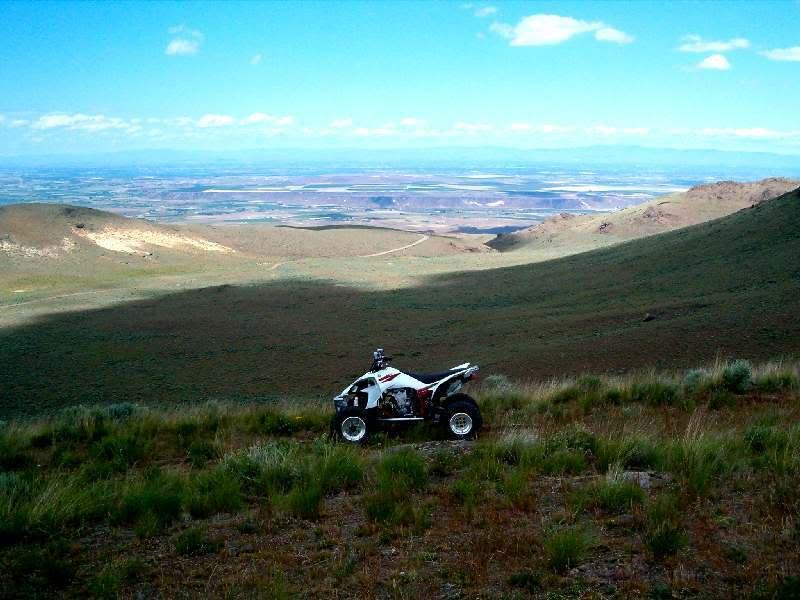 Then it was off to geocache number #1. Remember that falling and dieing thing. I had one of those "come to the light" moments climbing after this one. If you look closely, you can see Lake Lowell out in the valley:

This one was straight forward enough, about a half mile hike (round trip):

All the geocaches were on the north leg of the loop. On the south leg are 12 stream crossings. All of them easy and drying up in a hurry now that it's finally getting warm. Here are three shots of various crossings: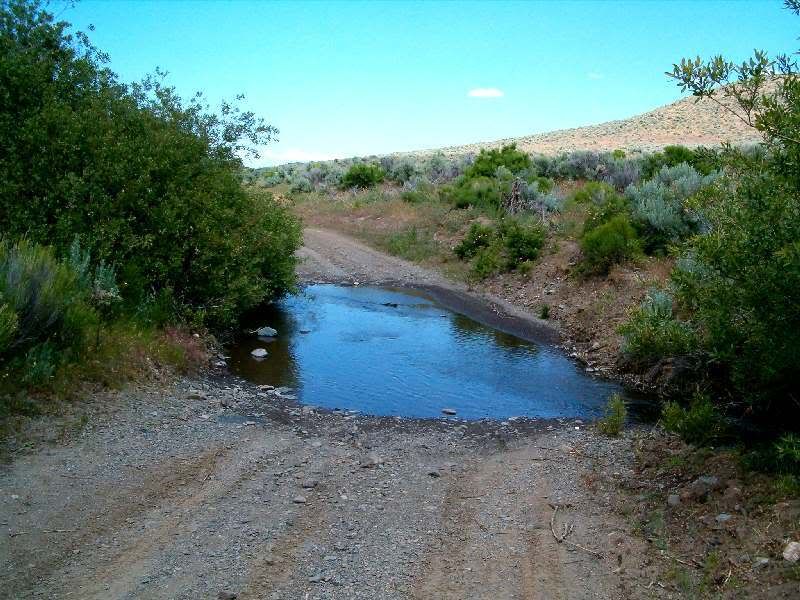 All-in-all it was a really nice solo ride. Not very long, maybe 25 miles tops, but still a nice way to spend a quiet Sunday afternoon.