Since it was so blasted cold this morning, we decided to wait until afternoon before we loaded up the sport quads and headed out to the Owyhee's. A spring ride around Shares Snout is always fun and easy. We thought we'd run into lots of mud, but instead it was dry and slightly dusty. It's amazing how fast the desert can soak up all this rain.
First off we make it to the top. We are sitting just to the north of Shares Snout which is visible in this picture:
Here she is folks, Miss Manners...

We circle back around through Shares Basin and head down the top end of Hard Trigger Canyon (the bottom end is now closed to all motorized traffic). There are at least 12 stream crossing depending on how high the water is, but I only shot these pictures of the more interesting ones: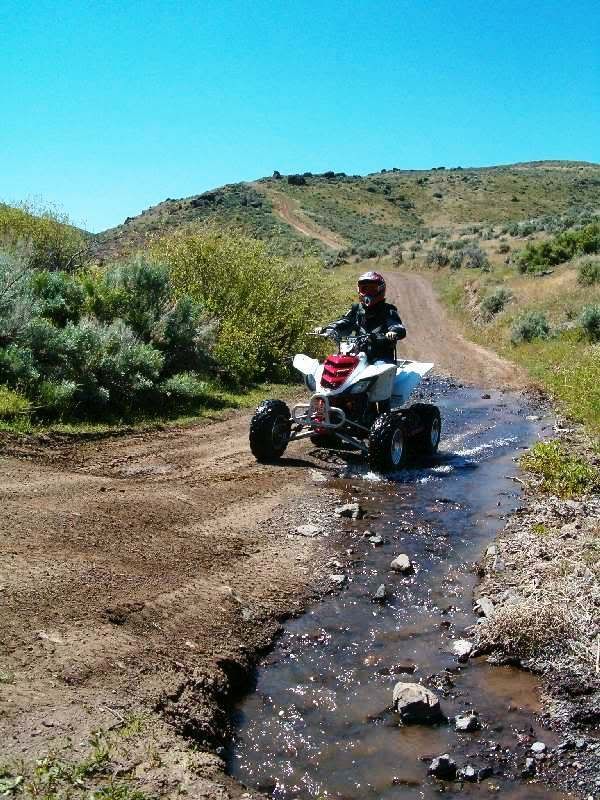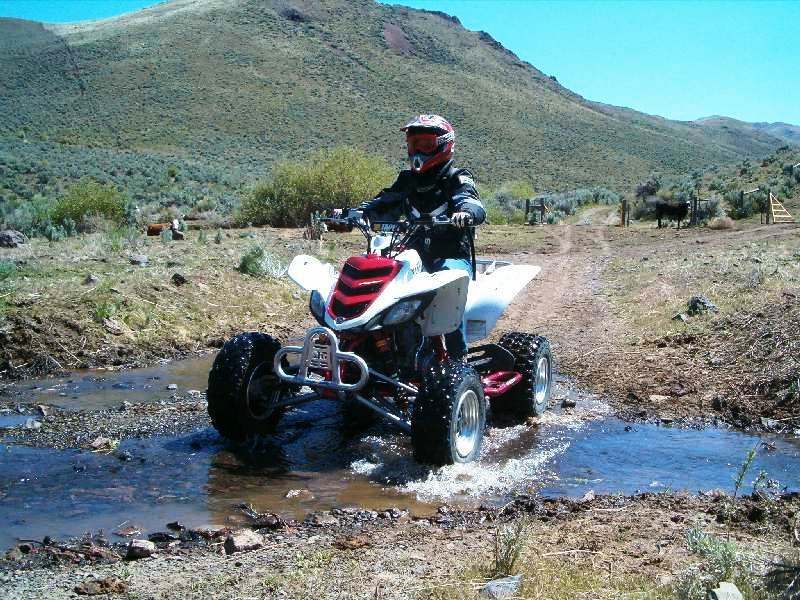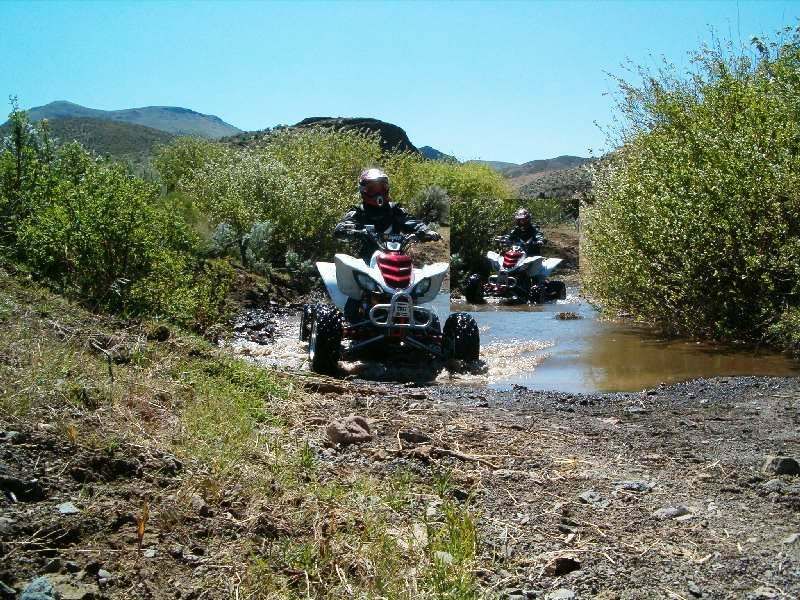 We finish the ride with on a rocky, but fun trail right up the middle, between both road accesses. Eventually all the trails run into lava. This one is no exception. Never been up it before. It was spectacular!

We always enjoy this ride, especially in the spring!