Kathy and I headed up to Baker City Oregon for some outstanding late spring motorcycle riding. Our main goal was to ride the loop from Baker to Anthony Lakes Ski Resort, then over the mountain and down to Granite, continuing south to Sumpter, then back around to Baker, circling the Elkhorn Mountains, about 110 miles of pure heaven!
We stayed in town at an older, but nice motel. The folks there took really good care of us.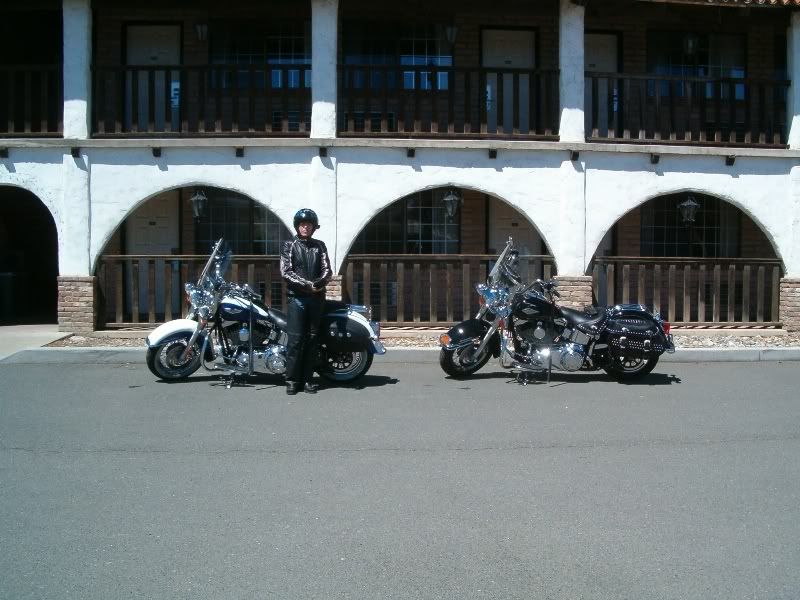 A wider shot showing our tow rig and trailer.
Off we go at around 11:30am with the temperature at about 63 degrees. I took this shot just south of Haines along Pocahontas Road, which follows the foothills north out of Baker. These are the Elkhorn Mountains.
We stop at an overlook of the Baker Valley, about halfway up the mountain to the ski resort.

We pull into the Anthony Lakes Campground looking for some restroom facilities. Gee, what's all this white stuff?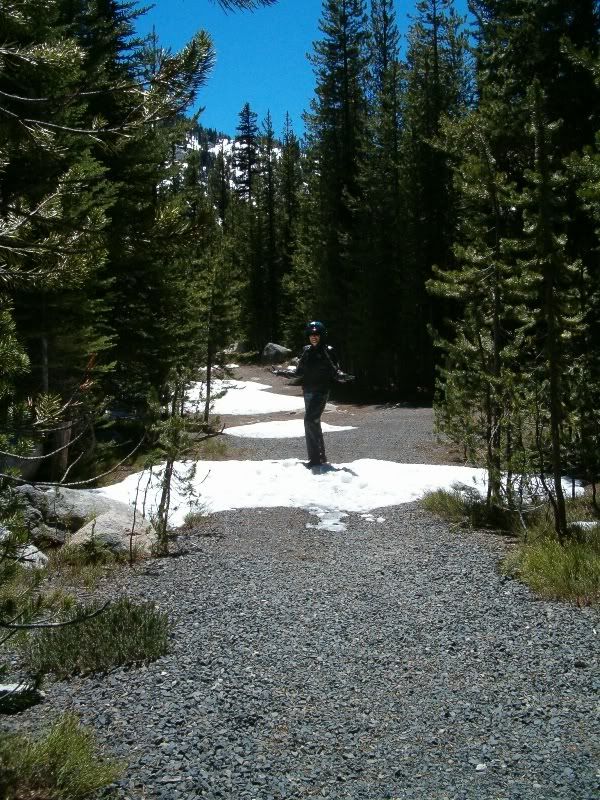 After getting out of the snow we start down the backside of the mountain to Granite. Again, more white stuff!
They had just barely opened the road so we didn't see a soul all the way down. Just lots of really wide open vistas (just like this one)...

We get down to the turn-off south to Granite and finally, an OPEN restroom!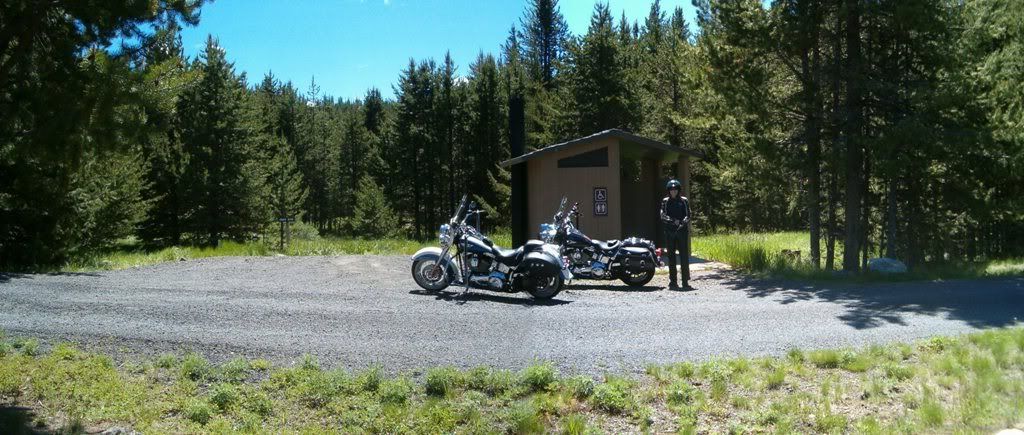 We continue on down to Granite and stop at an overlook of an old mining site. This one was named after the Chineese miners, ChingLee mine.
We pass by what is left of Granite and continue onto Sumpter. As we came down the Granite Hill Grade, two 4-point bucks wandered across the road right in front of me. I had plenty of time to stop, but not enough time to get their picture!
Just outside of Sumpter we make our final stop at Phillips Lake.

It's getting pretty warm by now so off come all the leathers. I think Kathy wants a swim (or maybe not)...
This was a great trip! We also rode the "valley" loop from Baker to North Powder, on into Union, and back around through Medical Springs to Baker. This is a short 80 mile loop, but it's well worth the time. We love to ride the Baker Valley area!