Kathy and I dusted off our old hardtail mountain bikes recently, tuned them back up, and have been having a blast getting back into a little non-powered riding. Here is a sequence of shots of us at the BMX track in downtown Kuna Idaho. Granted mountain bikes wouldn't be my first choice on this track, but hey, it's easy, fun, and FREE...
Kathy doing her thing: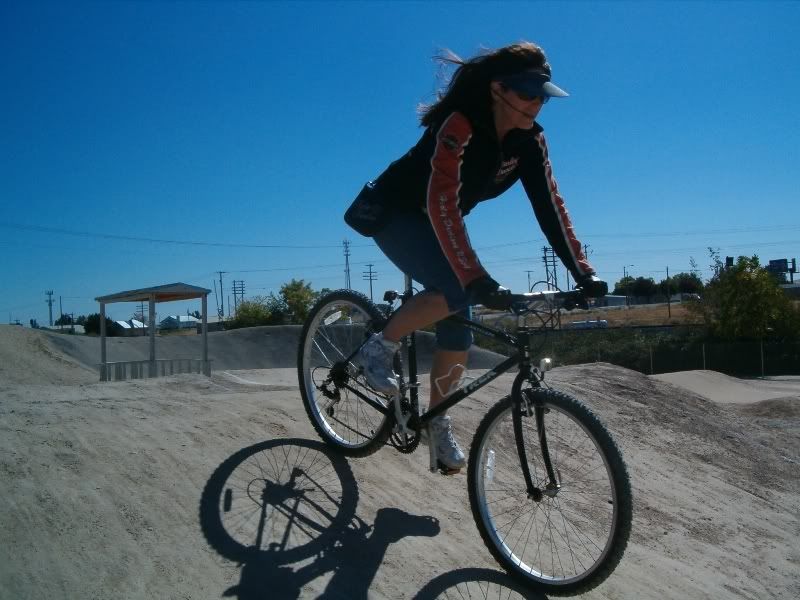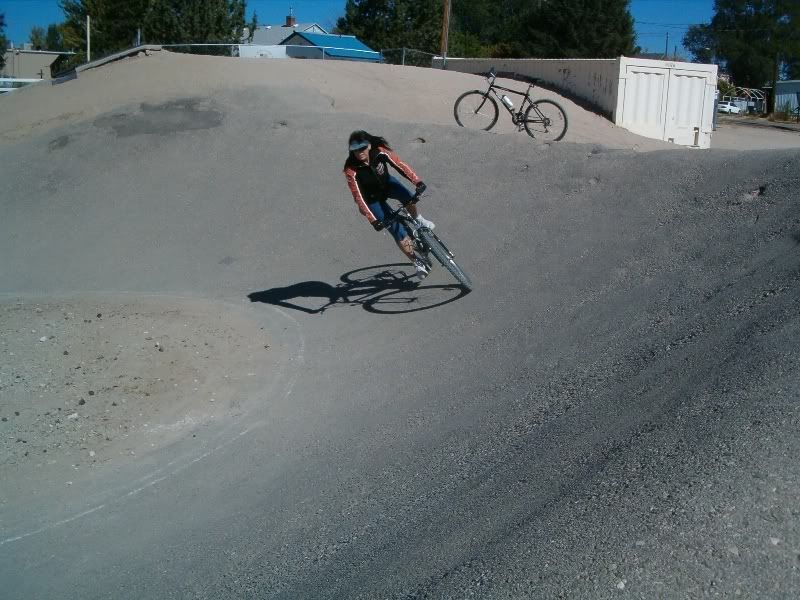 And me doing mine: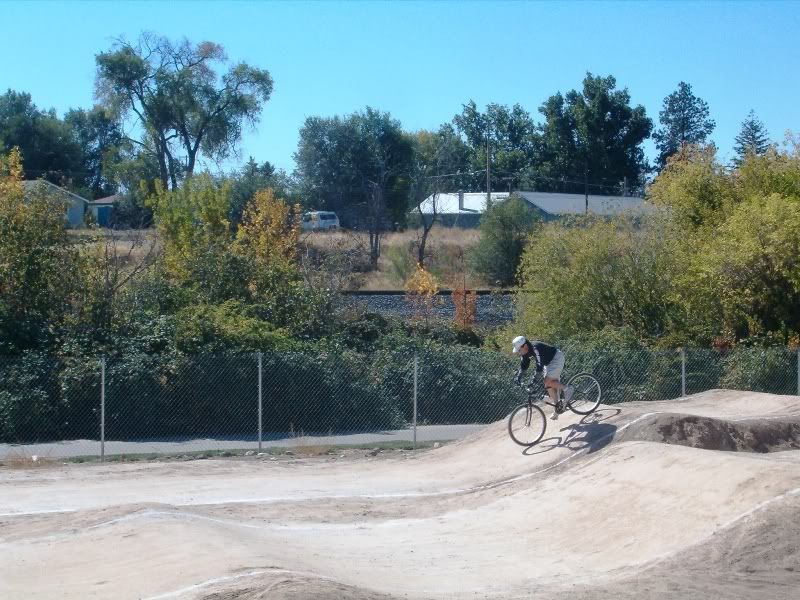 Man, those little seats really bite into your you-know-what. Worlds worst cheap thrill!