Yesterday we headed up to Placerville to check out the area and try and get to the old mining town of Beslshazzar. Unfortunately, this whole area is now closed off because of mining. I originally tried to get to this town by way of Granite Creek road. This road is now closed off due to mining. I am not sure how they can close a public road, but they did. Knife River construction is running 24 hour a day shifts at Granite Creek Road and they would not let us through even though the sign says private land on either side of the road, it did not clarify that the whole road was now closed. The Knife River guys were nice and told me that I could try and get to the town if I used USFS road 343, but they thought it was closed as well. So we headed up 323 and found that it was closed, someone has claimed the whole area for their mine and gated the road. This road is also supposed to take you to the lookout but I am not sure if there is another way around.
After doing some more research on Belshazzer, I found this history of the area with extensive detail on the mine and geology.
http://www.idahogeology.org/PDF/Staff_R ... S-08-3.pdf
Looking down on Placerville from USFS road 343.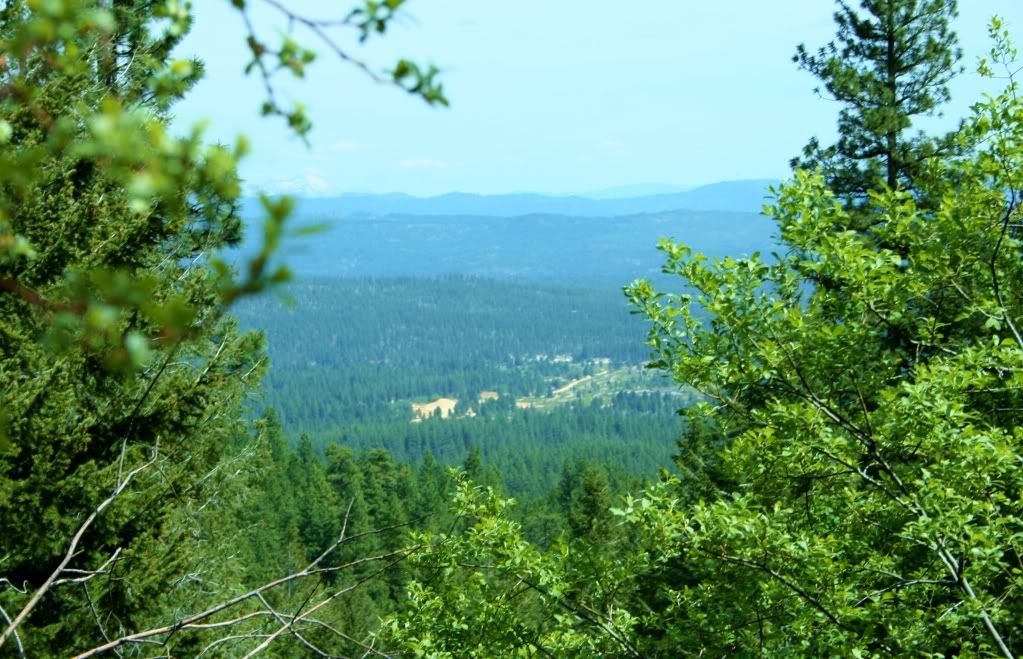 Placerville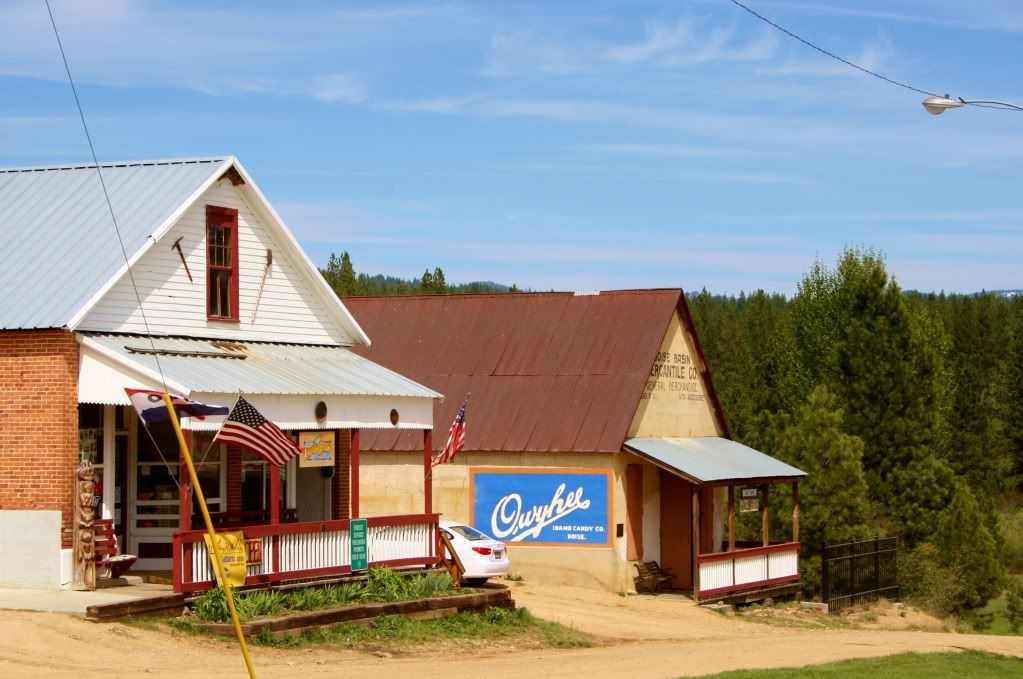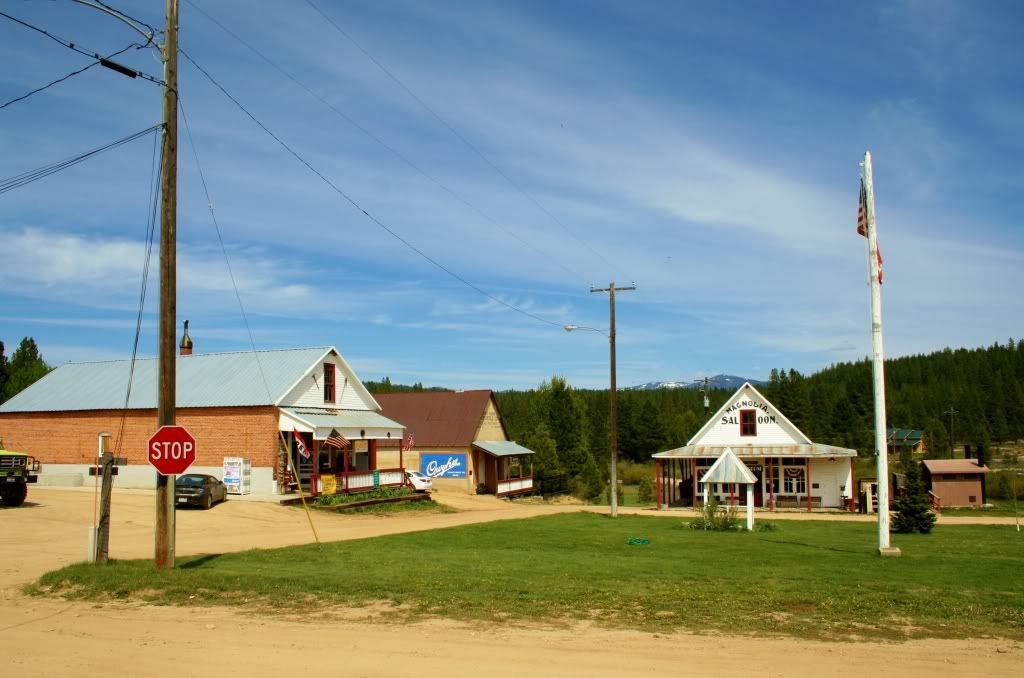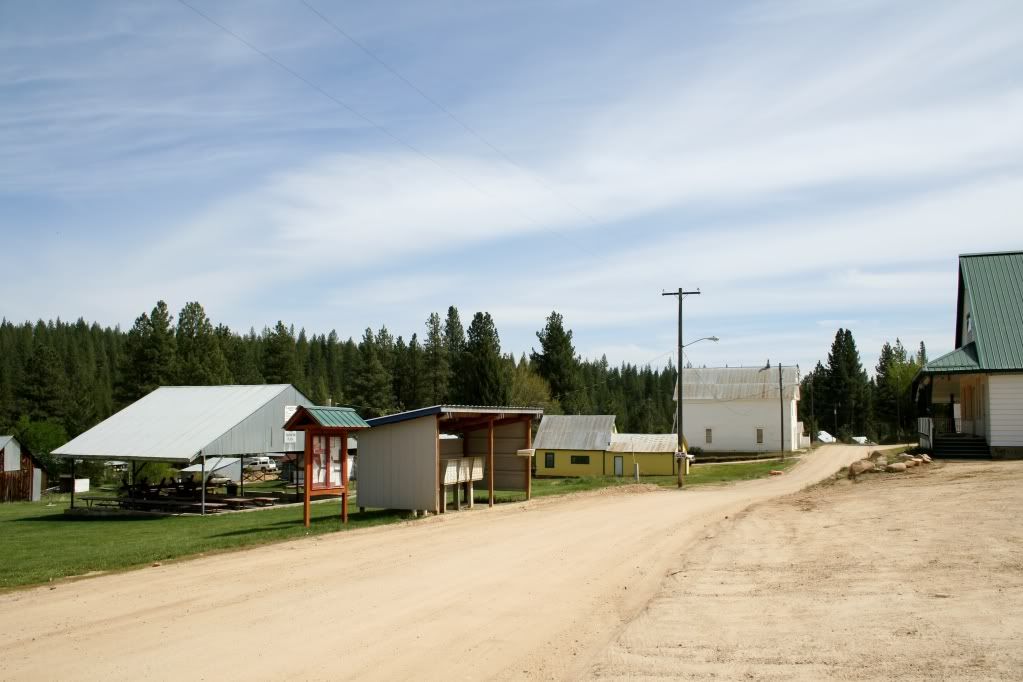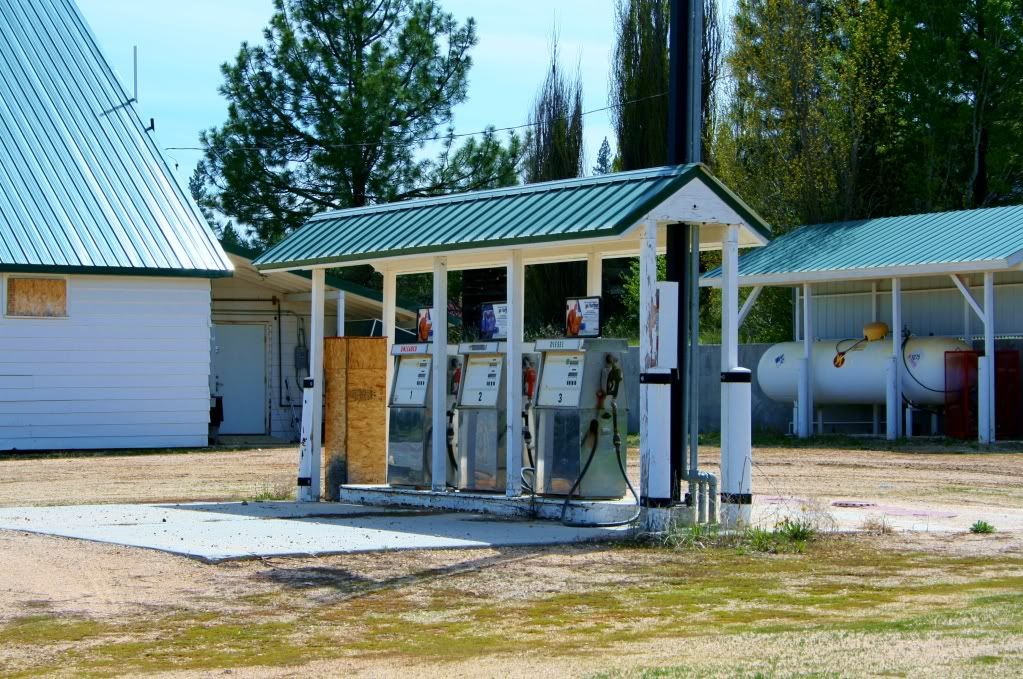 Placerville Cemetary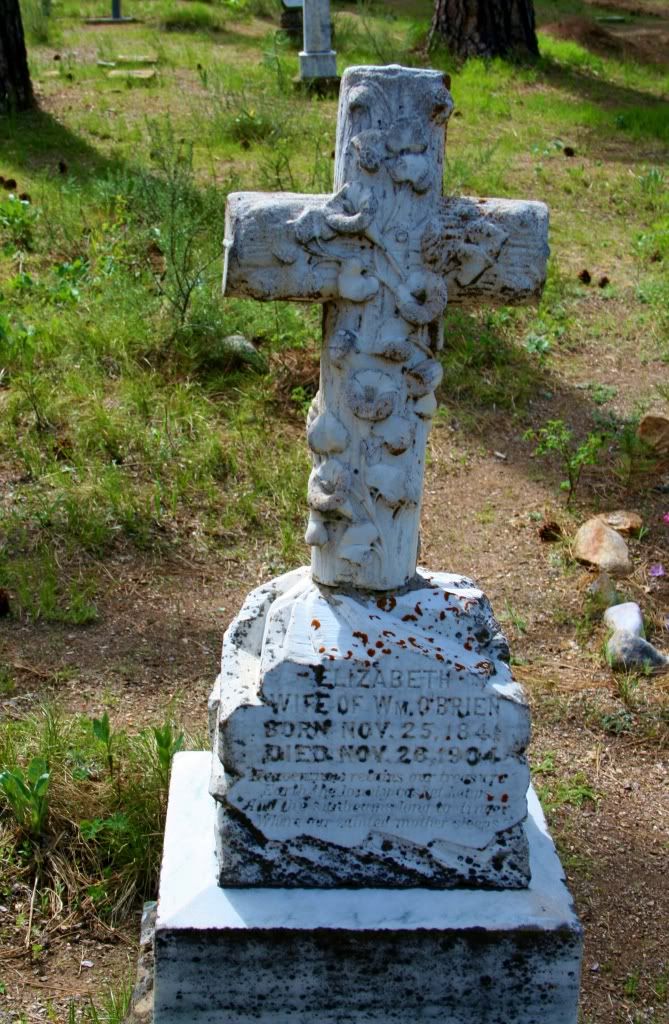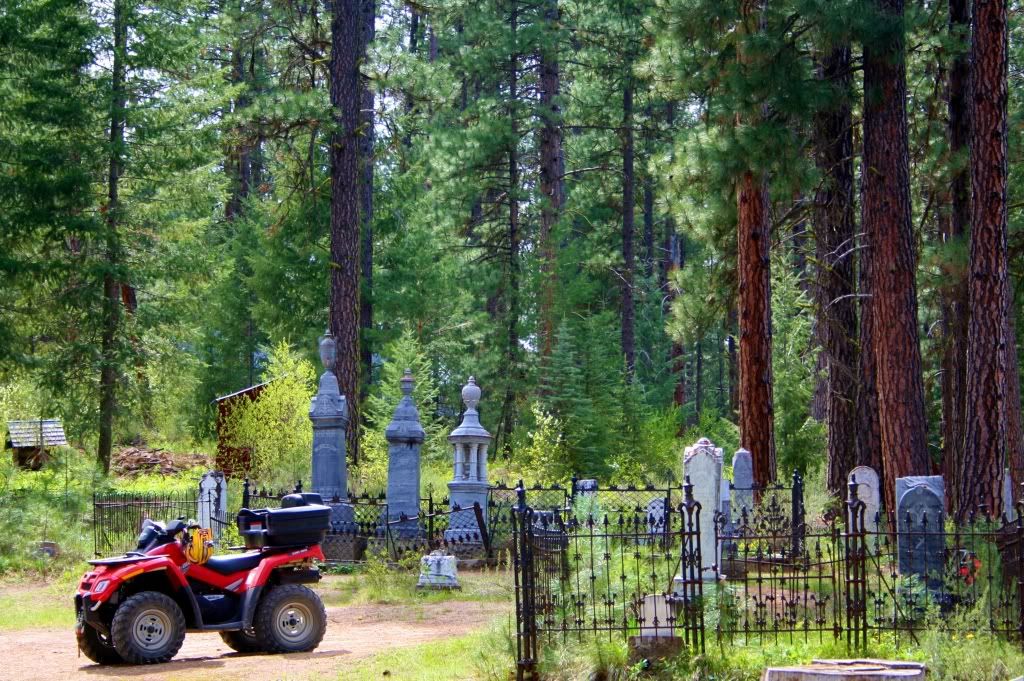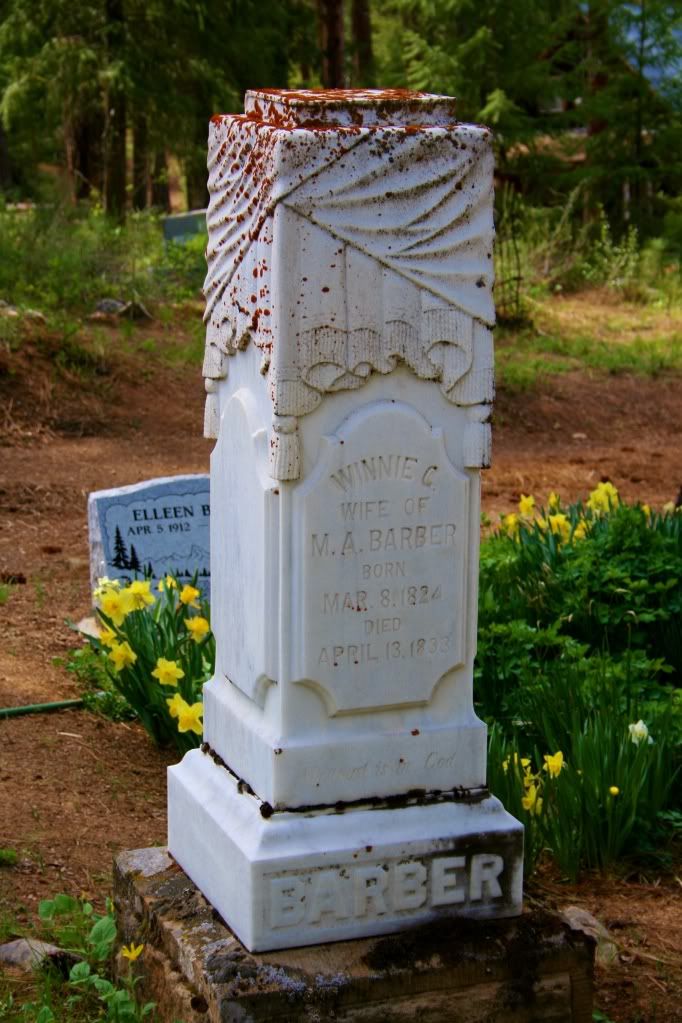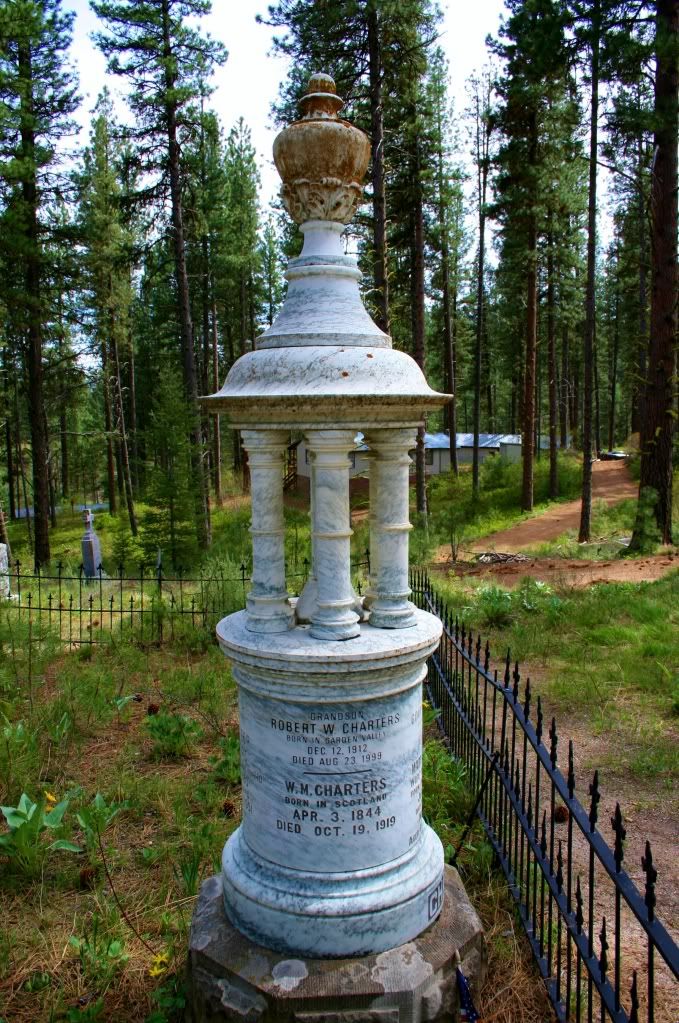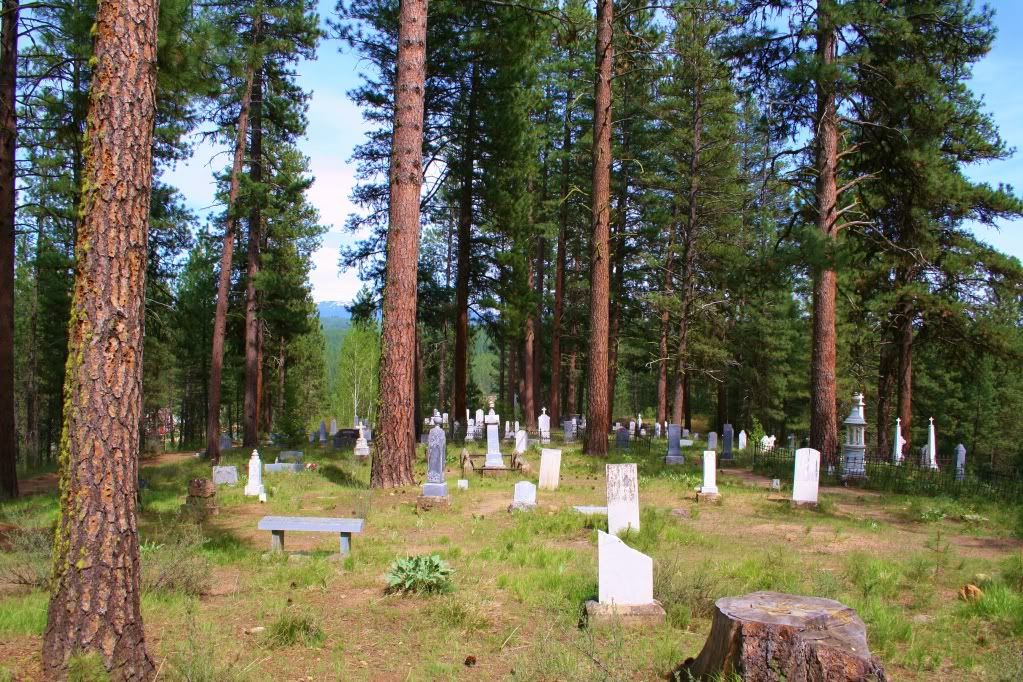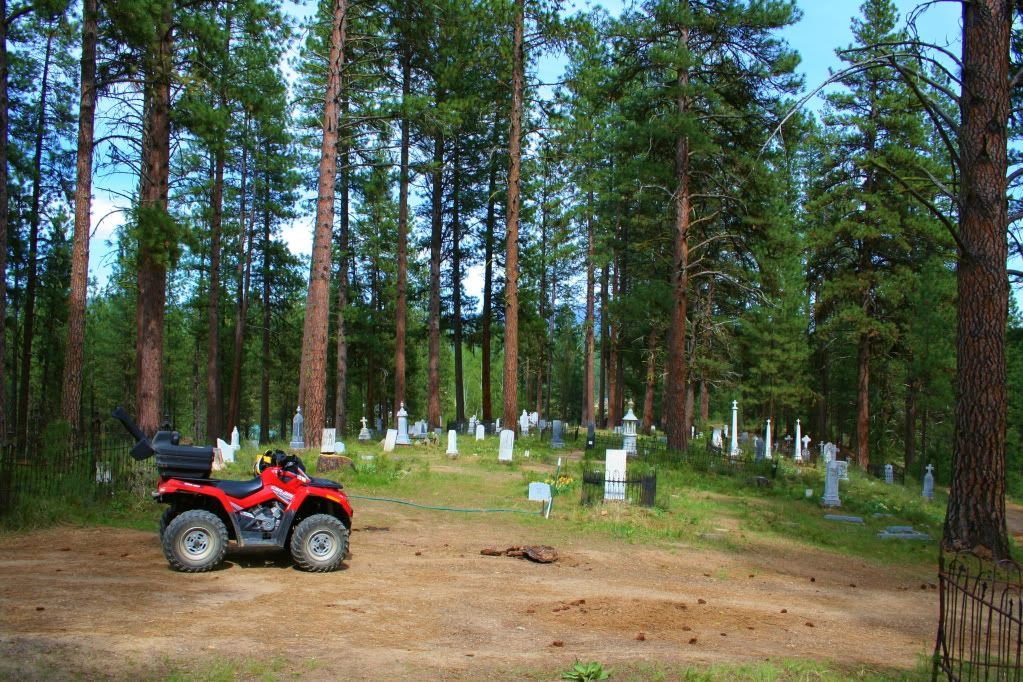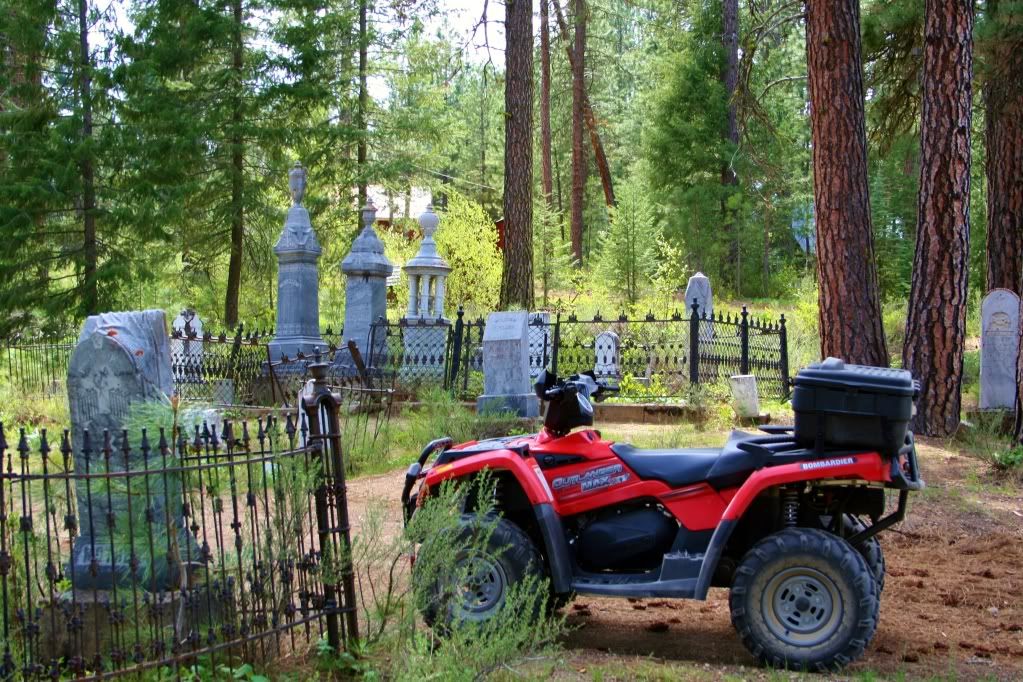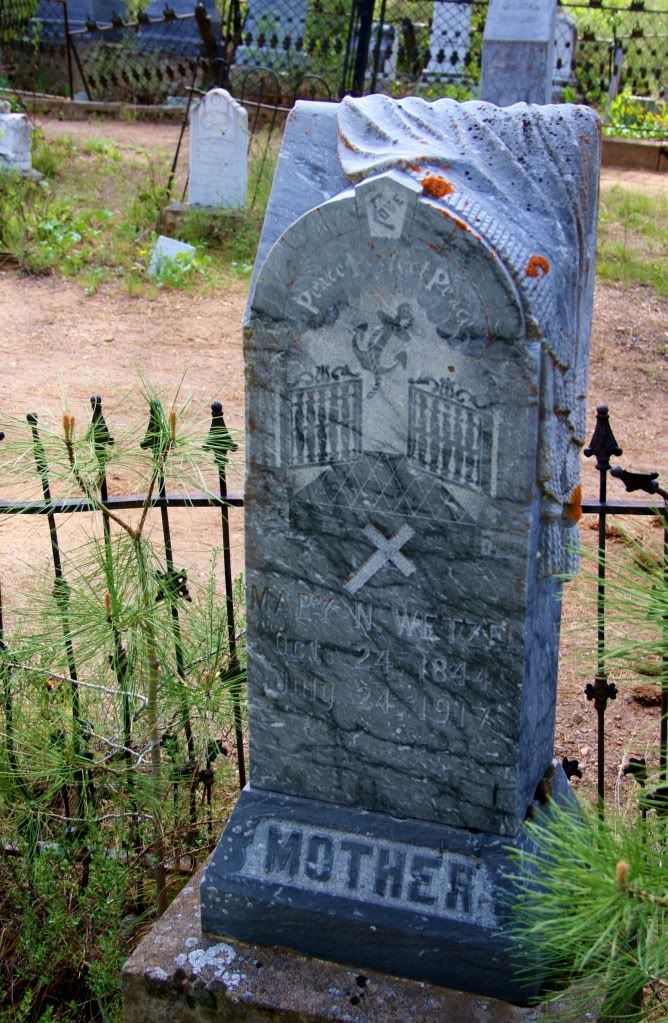 More Ride Pics